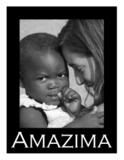 A Compassionate Response to the Needs of the Poor
Sharing and Caring Hands was established to be a bridge from the caring concerned community to the people in need of their help. We receive no government or United Way funding and rely solely on donations to do our work. Every year, the donations of goods, services, time, and money by thousands of people allow Sharing and Caring Hands to make a difference in the lives of individuals, families, and children in need.
Sharing and Caring Hands is a certified 501(c)(3) charitable organization – All donations are tax deductible.
Our Guiding Principle
We are dedicated to the proposition that the community can make a difference in the lives of others through volunteerism, donation and commitment, and that this can be accomplished without creating an expensive bureaucracy that saps the resources necessary to carry out it's vision and achieve it's goals.
DID YOU KNOW…
93% of all money donated to Sharing and Caring Hands goes to the needs of the poor, only 7 percent goes to management and fund raising.
Sharing and Caring Hands serves over 240,000 meals each year (4,615 per week) to people in need.
Mary's Place Transitional Shelter houses over 500 people each night (recent count 396 children, 150 adults in it's 92 family apartments) and provided 212,500 people days of shelter last year.
We paid for 19,033 people nights of shelter last year for singles men and women at paid for stay homeless shelters and provided 7,175 people days of shelter for families in area hotels.
We gave 10,000 showers last year (about 210 each week) to people with no other access to bathing facilities.
We provided eye exams and glasses for over 600 people last year, over 1/2 of them were children referred to us by schools.
We provided over 2,800 beds to adults and children that would otherwise be sleeping on the floor.
We give out over 375,000 lbs. of food donation each year to people in need.
Your generosity allows us to help thousands of individuals and families with emergency needs for rent, utilities, health expenses, food, clothing, shoes, funeral, travel expenses, job costs, and much more.